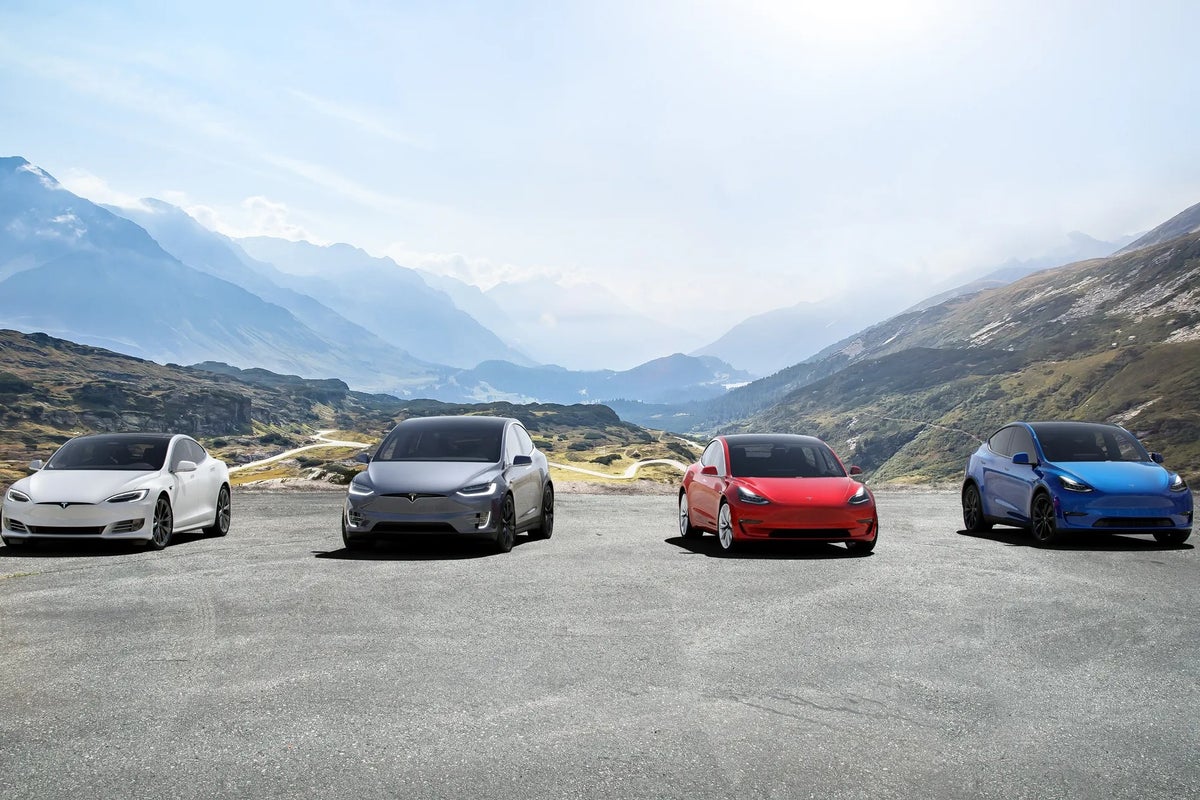 Tesla, Inc TSLA was sliding about 4% lower on Tuesday after temporarily breaking up from Friday's closing price earlier in the session to trade mostly in an inside bar pattern.
The stock has been consolidating under the 200-day simple moving average (SMA) since Feb. 9, after a massive 110% surge brought the stock up from a 2.5-year low of $101.81, which was printed on Jan. 6.
The 200-day SMA is an important bellwether. Technical traders and investors consider a stock trading above the level on the daily chart to be in a bull cycle, whereas a stock trading under the 200-day SMA is considered to be in a bear cycle.
The 50-day SMA also plays an important role in technical analysis, especially when paired with the 200-day. When the 50-day SMA crosses below the 200-day SMA, a death cross occurs. When the 50-day SMA crosses above the 200-day, a bullish golden cross takes place.
Want direct analysis? Find me in the BZ Pro lounge! Click here for a free trial.
The Tesla Chart: The 200-day SMA acts as a strong level or support (when a stock is trading above the area) and of resistance (when a stock is under the level), making it difficult for a stock to slide through the 200-day on the first attempt.
If Tesla continues to consolidate under the 200-day SMA, the stock may gather the power to break above the level, which would give bullish traders more confidence going forward.
On Tuesday, Tesla was holding up more strongly than the general market, which saw the S&P 500 sliding 1.7%. The comparative strength indicates that Tesla has gathered interest from the bulls who may be exiting other big-tech stocks.
Tesla is trading in a consistent uptrend, with the most recent higher high formed on Feb. 16 at $217.65 and the most recent confirmed higher low printed at the $187.61 mark on Feb. 13.
If Tesla breaks higher over the next few days, Tuesday's low-of-day could serve as the next higher low within the pattern.
If Tesla fails to make another higher high this week, the stock could begin to form higher lows and lower highs to work itself into a triangle pattern. If that occurs, traders and investors can watch for a break up or down from the potential pattern on higher-than-average volume to gauge future direction.
Tesla has resistance above at $213.13 and $225.03 and support below at $200.51 and $190.41.
Read Next: Tesla Analyst Sees 'Monster' Pay Package For Elon Musk — That May Be A Good Thing
Photo courtesy of Tesla.