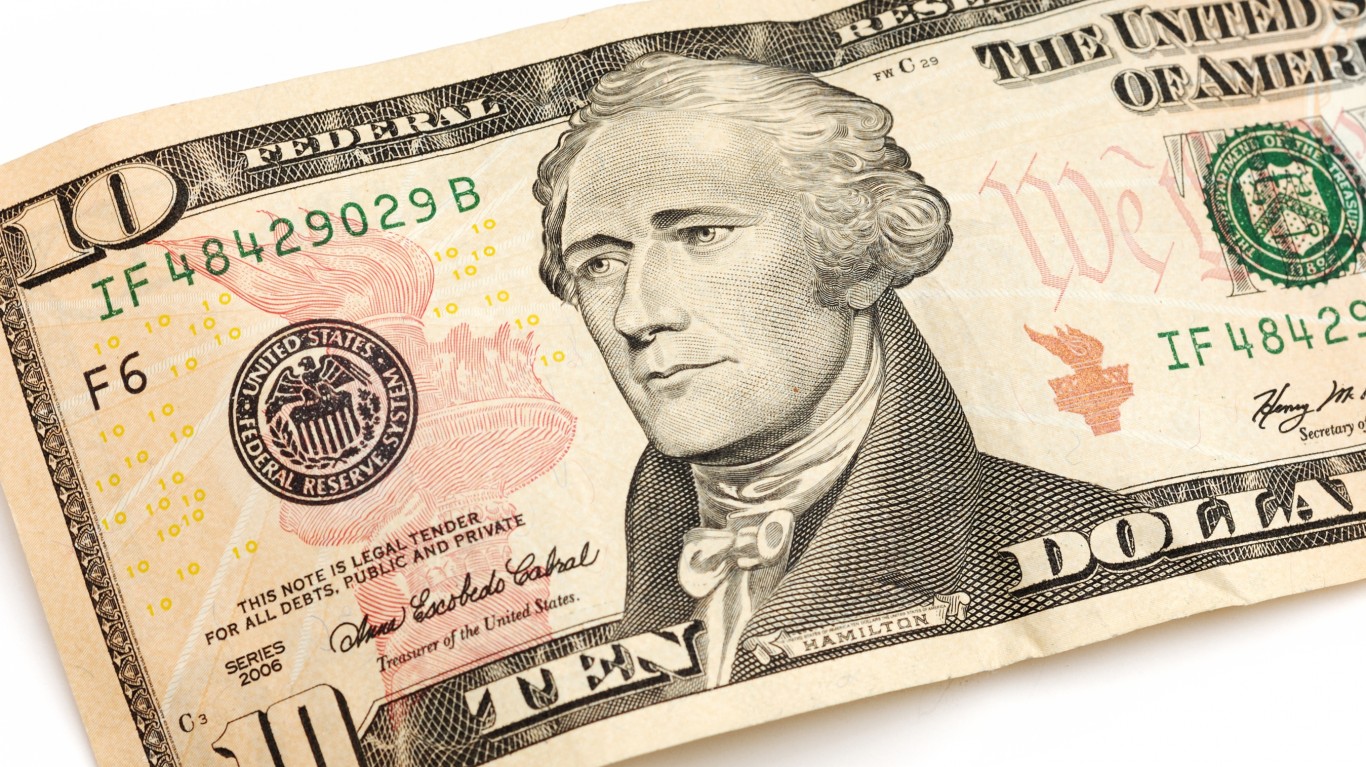 While most of Wall Street focuses on large-cap and mega-cap stocks, as they provide a degree of safety and liquidity, many investors are limited in the number of shares they can buy. Many of the biggest public companies, especially the technology giants, trade in the hundreds, all the way up to over $1,000 per share or more. At those steep prices, it is difficult to get any decent share count leverage.
Many investors, especially more aggressive traders, look at lower-priced stocks as a way not only to make some good money but to get a higher share count. That can really help the decision-making process, especially when you are on to a winner, as you can always sell half and keep half.
Skeptics of low-priced shares should remember that at one point Amazon, Apple and Netflix traded in the single digits. One stock we featured over the years, Zynga, was purchased by Take-Two Interactive. Cogent Biosciences, which we featured last March, has tripled since then.
We screened our 24/7 Wall St. research database looking for smaller cap companies that could offer patient investors some huge returns for 2023 and beyond. While these five stocks are rated Buy and have a ton of Wall Street coverage, it is important to remember that no single analyst report should be used as a sole basis for any buying or selling decision.
Crescent Point Energy
This Canadian energy company offers a solid dividend. Crescent Point Energy Corp. (NYSE: CPG) explores, develops and produces light and medium crude oil and natural gas reserves in western Canada and the United States. The company's crude oil and natural gas properties, and related assets are located in the provinces of Alberta, British Columbia, Manitoba and Saskatchewan, as well as the states of North Dakota and Montana.
In December, the company announced it entered into a purchase and sale agreement to acquire certain Kaybob Duvernay assets from Paramount Resources for cash consideration of $375 million. These assets are adjacent to Crescent Point's existing land base and further enhance the company's scale, high-return drilling inventory and development opportunities within the basin.
The assets include approximately 130 net drilling locations across nearly 65,000 net acres of crown land (90% average working interest) with no expiries. The acquired assets currently produce over 4,000 barrels of oil equivalent per day (50% liquids) and include a gas plant, associated pipelines, water infrastructure and seismic data.
Shareholders receive a 4.09% dividend. TD Securities has a target price (in U.S. dollars) of $9.05. The consensus target is even higher at $11.05. Crescent Point Energy stock last traded on Friday at $6.86.
JetBlue Airways
This stock has been obliterated over the past six months even though the carrier holds a very commanding position on the east coast of the United States. JetBlue Airways Corp. (NASDAQ: JBLU) provides air transportation services. As of December 31, 2021, the company operated a fleet of 63 Airbus A321 aircraft, eight Airbus A220 aircraft, 21 Airbus A321neo aircraft, 130 Airbus A320 aircraft and 60 Embraer E190 aircraft.
The carrier serves 107 destinations in 31 states, the District of Columbia, Puerto Rico, the U.S. Virgin Islands, and 24 countries in the Caribbean and Latin America. The company also has a strategic partnership with American Airlines to create connectivity for travelers in the Northeast.
Deutsche Bank's price target on JetBlue Airways stock is $8.50. The consensus price target is up at $13.83, and shares closed at $8.62 on Friday.