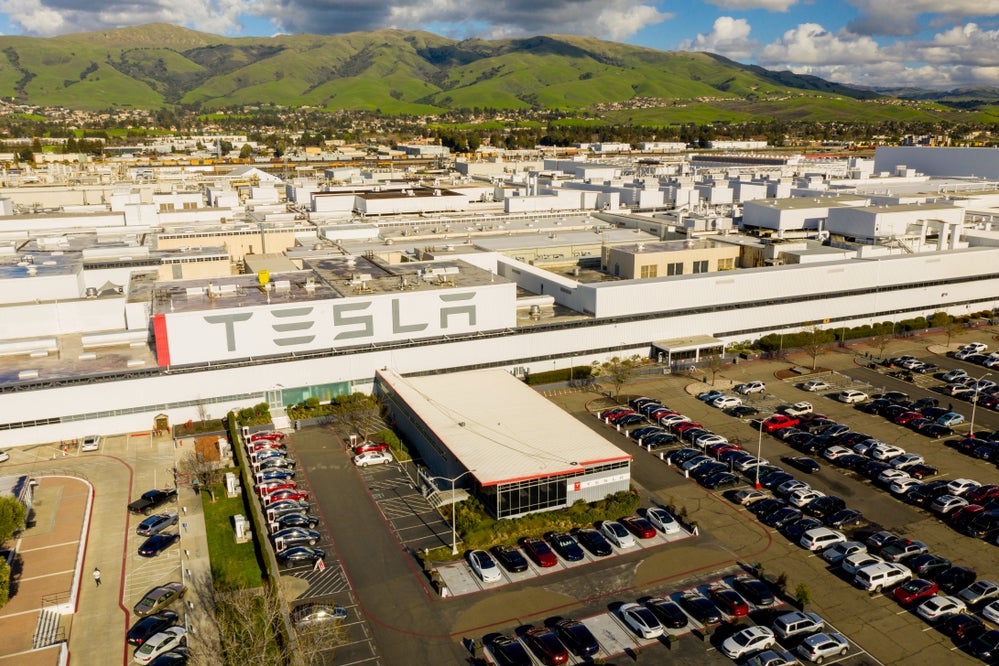 Tesla, Inc. TSLA CEO Elon Musk has never been a big fan of passive investing — a strategy that refers to mimicking the composition of an index or a specific market segment.
Yet these funds have built up a formidable stake in his flagship electric vehicle company Tesla.
What Happened: Vanguard Group, BlackRock Institutional Trust Company and State Street Global Advisors hold about 6.85%, 3.6% and 3.13% of Tesla's outstanding shares, respectively, data shared by Financial Times shows.
Collectively, these three biggest index funds own about 13.85% of Tesla, which is higher than the 13.02% stake Musk has in the company following his series of stock sales in the wake of his Twitter buy.
The FT report also raised the possibility of the funds' stakes being even higher, as they also manage some active funds.
If the ownership of Geode Capital Management, the passive business of Fidelity and the Invesco QQQ Trust QQQ's holdings were included, the holdings of Tesla stock by passive funds could shoot over 16%, the report said.
Some of Tesla's mega-cap peers have even more passive fund ownership, the report said. About 15.99% of Apple, Inc. AAPL is owned by the big three index funds, and this number increases to 18.59% if the stakes owned by Geode and QQQ are included.
See also: Everything You Need To Know About Tesla Stock
Passive Vs. Active Investment: As opposed to passive investing, active investment refers to investing in funds whose holdings will be selected by portfolio managers based on their assessment of valuations.
Active investment works when the market is volatile or the economy is weakening, while passive investment is the best strategy when specific securities within the market are moving in unison or equity valuations are more uniform, Morgan Stanley said in a note.
"Depending on the opportunity in different sectors of the capital markets, investors may be able to benefit from mixing both passive and active strategies," according to the Wall Street firm.
The Last Word: Cathie Wood, a Tesla bull, has in the past slammed passive investing. "Most broad-based passive funds are 'short' disruptive innovation at a time when the global economy is undergoing the largest technological transformation in history," she tweeted last year.
The accelerated shift toward passive investing in the last two decades could be called a misallocation of capital, she said.
TSLA Price Action: Tesla shares were down 3.2% at $201.64 late Tuesday morning, according to Benzinga Pro data.
Read next: Tesla's 6-Week Winning Run At Risk As Stock Appears To Pause Ahead Of Key Catalyst
Photo via Shutterstock.