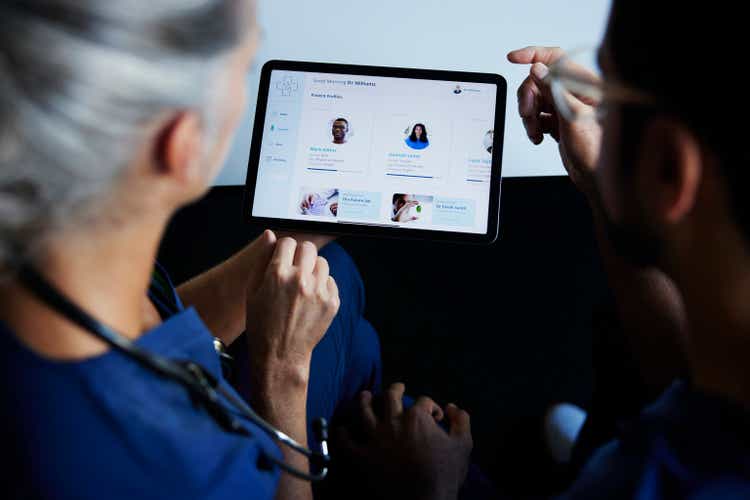 Apple (NASDAQ:AAPL) has been granted a patent for a foldable device as speculation mounts that the tech giant could unveil a foldable iPad as soon as next year.
The patent, granted on Tuesday, notes that users could touch multiple parts of the device to perform certain tasks. The device could also have curved sidewalls made from glass or another "transparent" type of material.
The patent also describes that someone could touch the side of the electronic and control the camera.
Cupertino, California-based Apple (AAPL) has not yet unveiled any foldable devices, though Samsung (OTCPK:SSNLF), which competes with Apple in consumer electronics, has a foldable smartphone, the Galaxy Z Fold4. Other companies have introduced foldable tablets into the market.
Apple (AAPL) filed the patent on April 7, 2021 and several employees are listed as inventors.
Last month, TF International Securities analyst Ming-Chi Kuo said it's likely that Apple (AAPL) will not unveil any new iPad releases in the next 9 to 12 months, but a foldable iPad is slated to be mass produced in the first-quarter of 2024.
Kuo added that he has a "positive" feeling about the foldable iPad and it could help boost shipments and improve the tech giant's product mix in the tablet category.
Apple (AAPL) shares rose 0.5% in early trading on Wednesday.
On Tuesday, it was disclosed that Berkshire Hathaway (BRK.A) (BRK.B) had raised its stake in Apple (AAPL) during the fourth-quarter, while making several other changes to its portfolio.