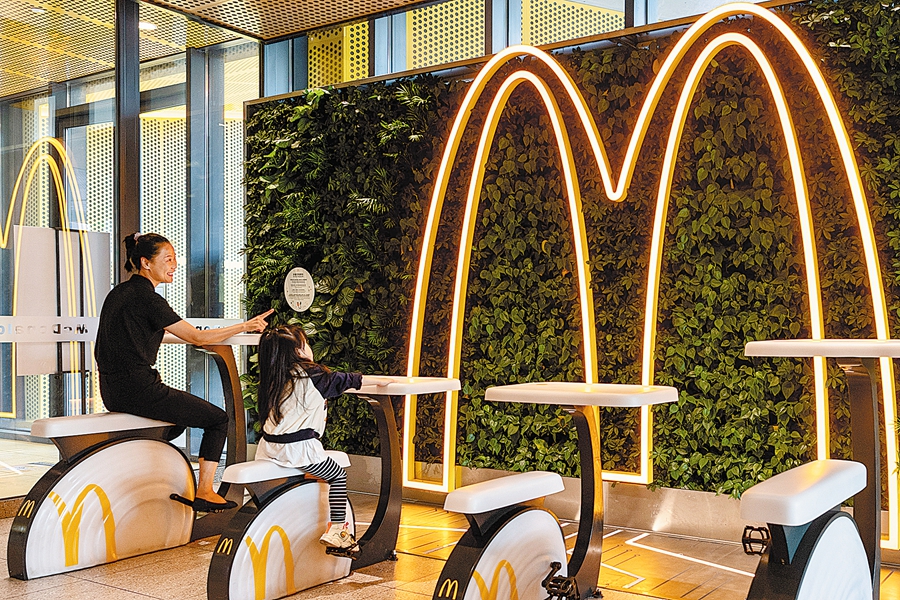 Many large US companies are increasing their bets on China's consumers in anticipation of a post-pandemic rebound and a promising long-term prospect for the world's second-biggest economy, the Wall Street Journal reported.
McDonald's Corp and Starbucks Corp are opening hundreds of new restaurants; retailers Ralph Lauren Corp and Tapestry Inc, the owner of the Coach and Kate Spade brands, are launching new stores; and Tyson Foods Inc and Hormel Foods Corp are opening new facilities, the journal said.
"I remain more confident than ever that we are still only in the early chapters of our growth story in China," said Howard Schultz, Starbucks's interim chief executive and longtime leader, in early February. The company plans to open 3,000 new stores by 2025.
In late January, McDonald's said it had opened 700 new stores in China last year and was planning to open an additional 900 this year—more than any other country and more than twice as many as it plans to open in the US.
For retailer Tapestry, about half of the $325 million set aside by the company for capital expenditures and cloud computing is going to new store openings and renovations in China. "We're confident in the long-term opportunities for China as a growth vehicle," CEO Joanne Crevoiserat said early February.
In November, packaged-meat company Tyson Foods told investors that of the six new plants the company expects to come online this year, half will be in China.
Economists forecast a pickup in growth in China. In January, Goldman Sachs upgraded its growth forecast for the country this year to 5.5 percent from an earlier target of 5.2 percent. Key gauges of consumer activity in January showed significant improvement.