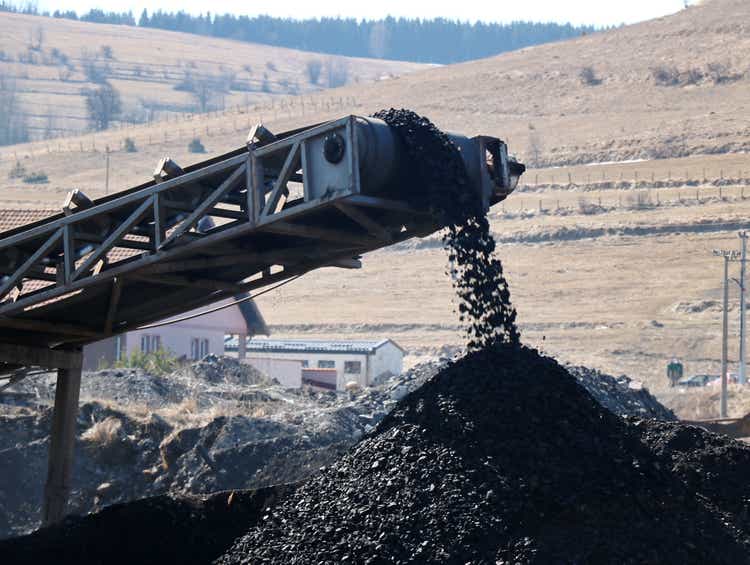 Consol Energy (NYSE:CEIX) rose 5% after hedge fund investor David Einhorn of Greenlight Capital made some bullish comments on the coal company.
"So pretty much the free cash flow is going to equal the whole value of the company between this year and next year and they have no debt," Einhorn said in an interview on CNBC. "So we expect they are going to be buying back and returning that capital. Within a couple years we expect to get pretty much all of our money and they still have 30 years of reserve coal in the ground."
Greenlight owned 1.8 million shares of Consol Energy (CEIX) as of the end of Q4.
Einhorn also discussed his long stakes in Tenet Healthcare (THC) and Teck Resources (TECK) in the interview. Tenet rose 1.2% and and Teck Resources gained 5.3%.
"After Teck Resources brings a new mine online, literally this quarter, there's really not going to be much supply for several years," Einhorn said. "And so if we are going to have all these electric vehicles and stuff like that we are going to need a lot more copper. I'm very bullish on copper prices over the intermediate term and I think that Teck Resources will be a good beneficiary of that."
Einhorn was reiterating his views on Consol Energy (CEIX), Tenet (THC) and Teck Resources (TECK) that he originally detailed in an investor letter in January.